Key facts
UNE unit code: HIST363
*You are viewing a unit that is offered in 2021. Unit information may be subject to change prior to commencement of the teaching period.
Intensive schools
Intensive Schools
Intensive schools are either mandatory or voluntary periods of on-site study at our UNE Armidale or Sydney campuses. Please read the unit information for specific details.
Unit information
This unit comprises a survey of the major debates surrounding the First World War. Key themes include the origins of the war; the global nature of the conflict; the social impact of the conflict (particularly as regards women); the war's impact on media and methods of state control; the effect of the conflict on emerging nationalisms (such as in Canada, Australia and New Zealand); the emergence of the United States as a global power; the emergence of international institutions; the impact of industrialisation and modern military technologies; the economic and political consequences of the war (including the Russian Revolution); and the remembrance and representation of the conflict through memorialisation, literature, film and other media since 1918.
Intensive schools
There are no intensive schools required for this unit.
Requisites
Pre-requisites
Pre-requisites
A pre-requisite is a unit that you must pass before you will be permitted to enrol in a related or subsequent unit. Most pre-requisite units will contain foundation knowledge which is essential for success in later units. Read more.
12cp in ANCH or HINQ or HIST or RELS or any 24cp or candidature in a postgraduate award
Unit coordinator(s)
Nathan Wise
Associate Professor - Faculty of Humanities, Arts, Social Sciences and Education; School of Humanities, Arts, and Social Sciences
Learning outcomes
Upon completion of this unit, students will be able to:
understand and display detailed knowledge of the military and political course of the First World War and its cultural, social and economic impacts;
understand and display knowledge of the various historiographical debates over the origins, course and impact of the war on a global scale;
understand, evaluate and interpret a variety of documentary historical sources;
write and present well-constructed, properly-referenced history essays;
communicate effectively an understanding of various issues and topics related to the history of the First World War; and
display research skills appropriate to studying history at an advanced level.
A five-star experience
Teaching Quality NSW
Good Universities Guide 2021
Postgraduate Teaching Quality
Good Universities Guide 2021
Undergraduate Student Support
Good Universities Guide 2021
Overall Experience
Good Universities Guide 2021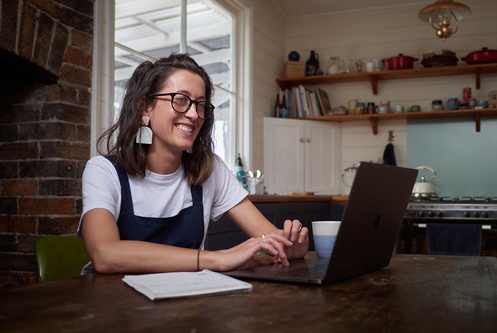 Studying online
At UNE we know it takes more than just being online to be a great online university. It takes time and experience. We pioneered distance education for working adults back in the 1950s, so we've been doing this longer than any other Australian university.
We understand the challenges faced by busy adults studying at home. We know that a vital part of online study is your engagement with the learning community. Communication with your classmates, teaching staff and university support staff will enhance your study experience and ensure that your skills extend beyond the subject matter. UNE's teaching staff are experts in their field which is why UNE consistently receives five stars from students for teaching quality, support and overall experience.*
*The Good Universities Guide
Stay connected
Register your interest and we'll keep you updated
Why study with us?
I'm grateful to UNE for the opportunities studying has given me, but above all, for making me realise I could actually do it, and giving me a sense of accomplishment.
Claire Haiek
What happens next?
1. Decide on your course
Got any questions about a course you would like to study? Don't hesitate to contact us, our Future Student team is standing by to help.
2. Apply
2021 applications are now open. The application process only takes 20 minutes to complete. Don't delay, apply now!
3. Receive an offer, enrol and start studying
Your start date is based on the study period you choose to apply for.